Naked laser diode with no collimator or other beam forming optics.
Higher data rates required higher data storage devices. The development of BluRay burner and player brought 405nm laser diodes to the marked which were at first also used in laser display systems. Due to the bad visibility and more purple than blue color the 405nm diodes were not ideal for RGB show laser systems.
The need for higher-powered light sources in the video projectors led to the development of laser diodes in the range of 440-460nm designed for retrofitting (together with high powered LEDs) old light bulbs. They also fit perfectly for laser display systems.
While single-mode diodes are often used in scientific applications (f.e. DNA sequencing), multi-mode diodes offer higher powers. Together with beam correction optics, they reach quite good beam characteristics ideal for laser displays, laser engraving or exposure-systems.
Single-mode/Multi-mode diode
+/- 5nm (typ.) +/- 10nm(max.)
>50:1
10-60°
Beam divergence
slow axis
5-16°

Working current

10mA - 3A
Specification GH0393AA2G 395nm
350mW (on request)
Specification GH04W10A2GC 405nm 350mW (pdf)
Specification GH0406AA2G 405nm 700mW (on request)
Specification GH04C05Y9G 440nm 5000mW (on request)
Specification NDB7A5 448nm 3500mW (on request)
Specification NDB7675 462nm 1400mW (on request)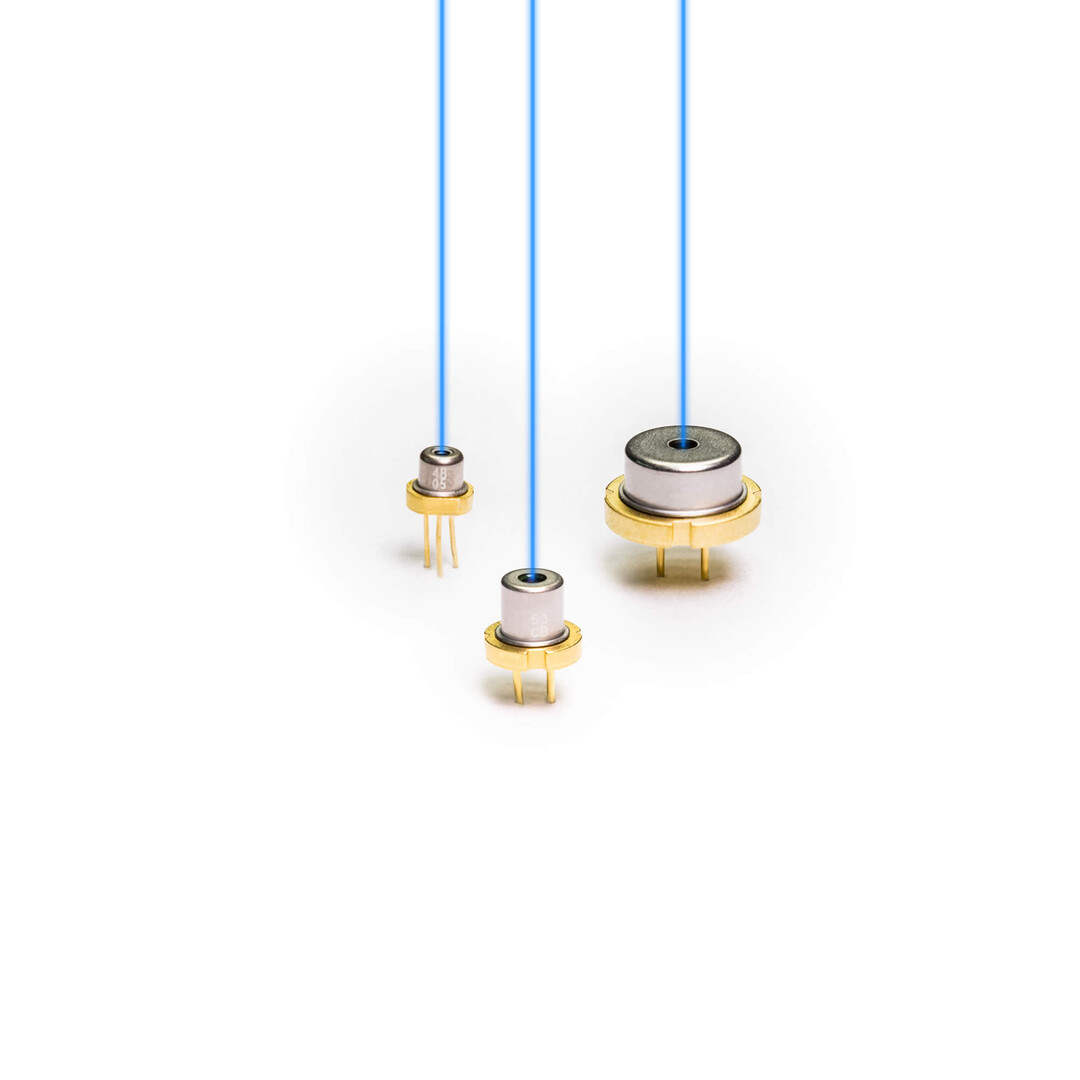 Laser Diodes
Naked laser diode within the range of 350-500nm.
Add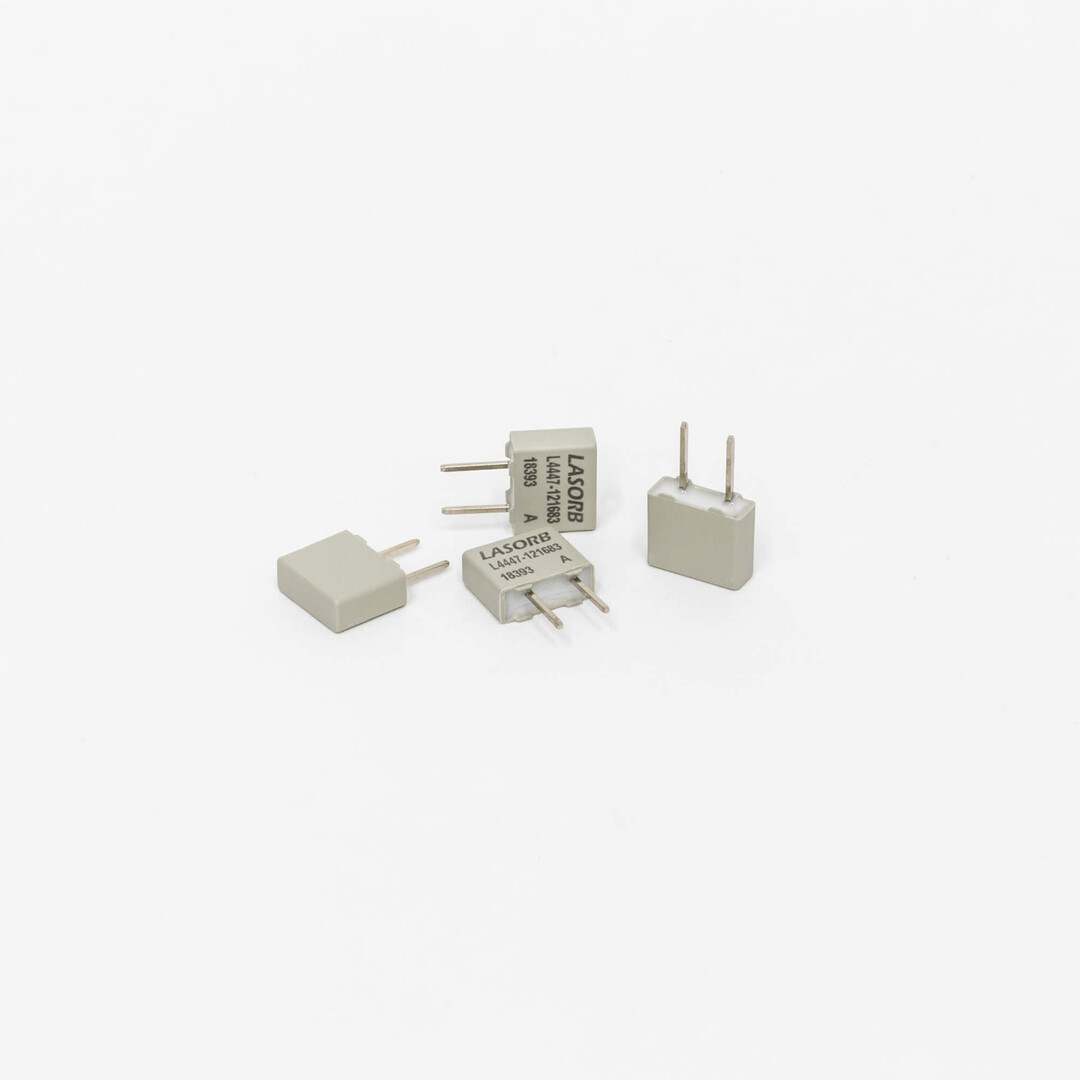 Components
ESD protection for laser diodes.
Add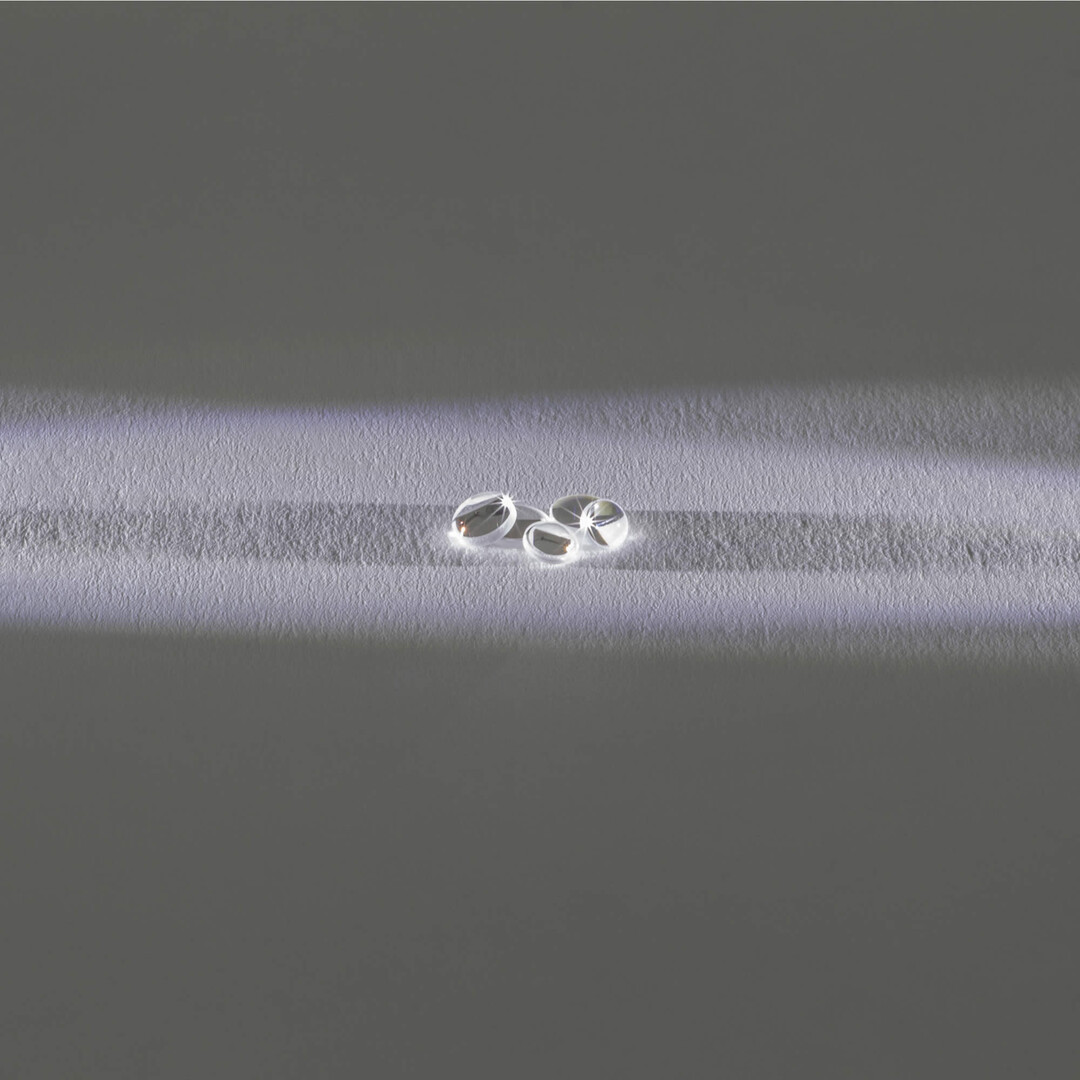 Optics
Aspheric collimator for laser diodes.
Add