The KORE Advanced Interlock System (AIS) emergency stop box is designed to be used in any KORE laser setup.
One emergency stop can operate multiple KORE laser systems. It is equipped with a safety key switch to prevent unwanted operation.
The "activate" button requires the user to perform a dedicated action (press for approx. 5 sec) to activate the laser systems after they have been stopped. An unwanted reactivation by releasing the emergency stop button is therefore not possible.
The EVIL logo represets the status of the emergency stop. Once a KORE laser projector is connected, it lights up orange to indicate a valid laser system being available. Once the activation process has passed, the logo turns white. A red "Emergency Stop" indicator lights up if the e-stop button is pressed or the key switch is turned off.
The KORE AIS emergency stop box is equipped with 3x 3pin-XLR connectors (2x female, 1x male) at the back. Since the KORE AIS has a free topology of wiring, you can connect any XLR cable leading to a KORE laser system or another AIS emergency stop box. Multiple e-stops don't defeat each other, but work together. Any e-stop can disable the laser output. In order to activate the laser systems, all key switches need to be turned on and all e-stops need to be released - now you can push the "activation" button on any box.
| | |
| --- | --- |
| Connector in | 1x 3pin XLR connector (male) |
| Connection out | 2x 3pin XLR connector (female) |
| Control options | Emergency Stop Button, Safety Key Switch (with two keys included), Activation Button |
| Dimensions | 131mm x 120mm x 83mm (L x W x H) |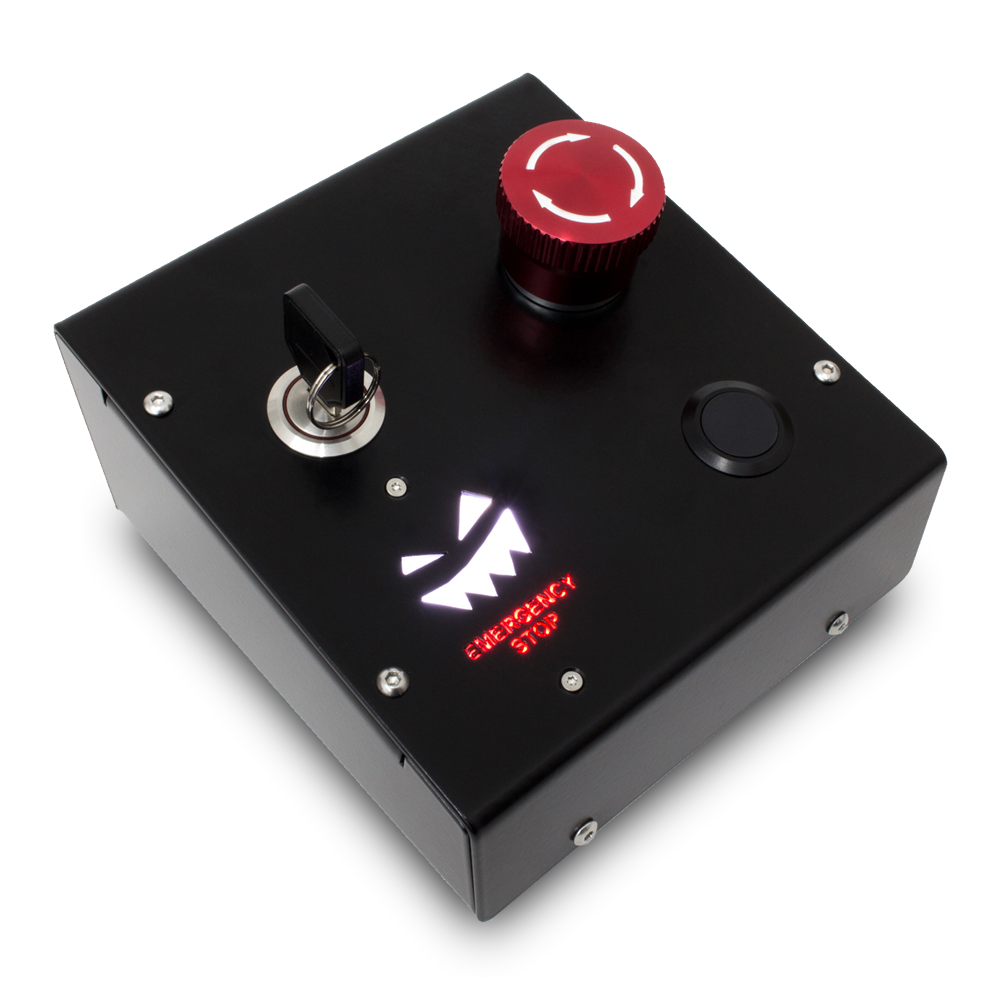 KORE Accessories
Emergency Stop Box for any KORE laser system. Compatible to the Advanced Interlock System (AIS).
Add