Ideal for stabilizing temperature levels.
A Peltier element is a heat pump that forwards heat from one side to the other when power is applied.
Peltier elements can achieve temperature differences up to 67°C, but efficiency also decreases with higher differences and more power is needed to keep the difference.
Peltier element

Dimensions

30x30x3.95mm, 40x40x3.8mm, 55x55x4.2mm, 12x36x3.2mm
+/-0.1mm
6.8-30.3V

Operating current

5-6.8A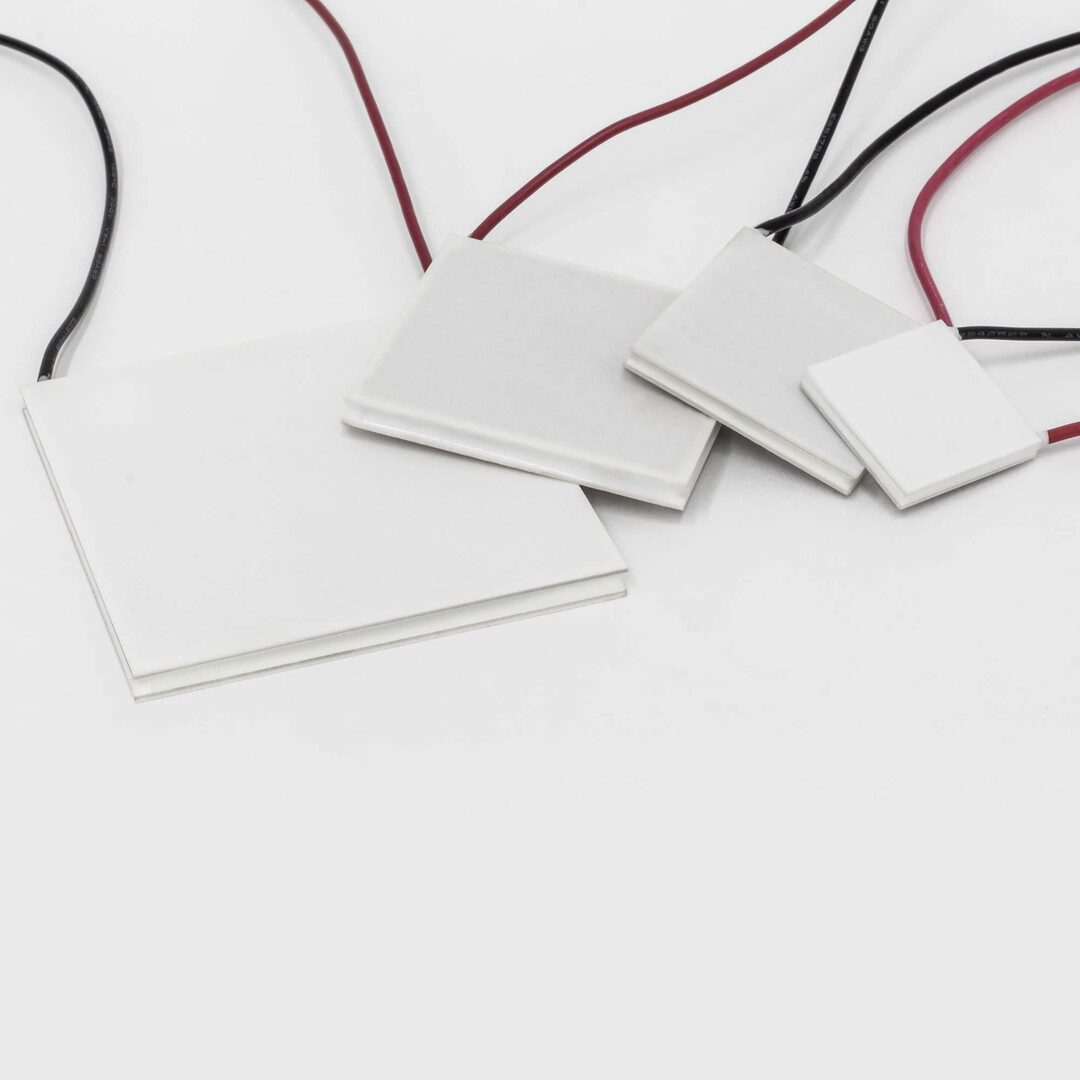 Components
Peltier Element for thermoelectric cooling/heating.
Add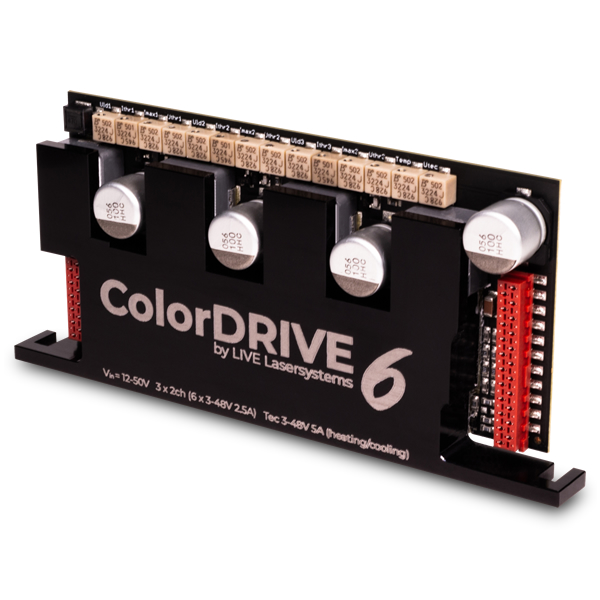 Diode/TEC Drivers
High performance diode driver with integrated TEC driver.
This product is unavailable.
Add